Rising over 10,000 feet in the air, the granite peak of Mt. San Jacinto stands in stark contrast to the Sonoran Desert below. High above in the subalpine, it is cool and green; covered in pines, cedars and in a blanket of snow. The desert below is 40 degrees hotter and sparsely dotted with creosote bush and fan palms.
The top and lower meadows of Mt. San Jacinto offer an isolated sanctuary where many rare and endangered flora and fauna can thrive. The cooler temperatures support a wider array of bio-diversity and year round access to water. Mountain lions, bobcats, mule deer, and big horn sheep can be seen from the 70 miles of trails.  Also keep an eye out for eagles, hawks, woodpeckers, and of course squirrels. For reptile fans there are Southern Rubber Boa and Mountain King Snake.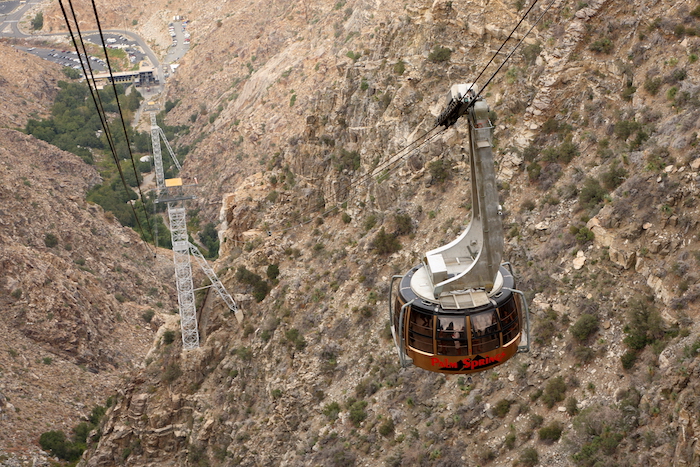 The best way to reach Mt. San Jacinto is a quick 20 minute trip aboard the Palm Springs Aerial Tram.  It is one of the largest trams in the world and features 360 degree views as you climb the steep escarpment of Chino Canyon (you can also reach the top via a treacherous and ill- advised trail from the desert below or by hiking through from the Pacific Crest Trail).
Once at the 8,516 ft Summit of Mountain Station, you can take in the views across the Coachella Valley and Palm Springs.  You can sneak peaks of the Salton Sea and on a clear day you can see as far as Mt. Charleston, Nevada which is 200 miles away.  The Mountain Station is great for a half day excursion because of it's views, trails, picnic areas and two restaurants.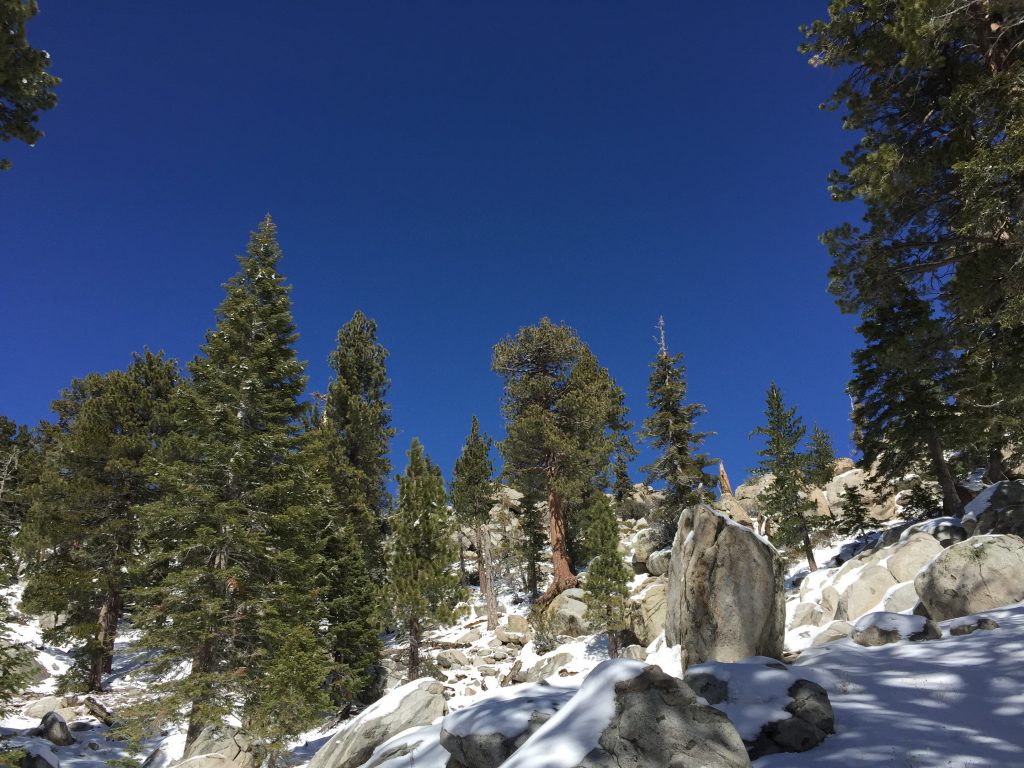 For the more adventurous, there is plenty of back-country backpacking and camping available year round (a permit can be acquired from the U.S. Forest Service). Winter through Spring, visitors can enjoy winter activities such as skiing and snow shoeing.
Just a two hour drive from L.A. or San Diego, the Mt. San Jacinto tram is a great destination all by itself or as part of a weekend in Palm Springs or as a quick stop off on the way to Joshua Tree.  If you were really adventuresome you could surf in the morning, drive to the desert and then spend the night camping in the snow-all in one day!